MARTIAL ARTS FESTIVAL FOR DISABLED PEOPLE

IS ONCE AGAIN A HUGE SUCCESS

May 1999

The fourth South of England Martial Arts Festival for Disabled People has once again been an outstanding success according to Festival Organiser, Terry Taylor. It was held at Lordswood Leisure Centre, near Chatham, Kent on Thursday 13 May 1999 where 180 disabled youngsters and adults had a thoroughly enjoyable learning experience of four widely differing martial arts – karate, judo, aikido and tai chi.

The Festival programme has enjoyed a truly outstanding reputation ever since its inception in 1996. It regularly attracts interest not just at local level but nationally and internationally too, the latter being through multiple enquiries received across the Internet.

Festival Organiser, Terry Taylor says: "The Festival programme has clearly demonstrated there is a demand from disabled people to regularly train as martial artists on a fully integrated basis with their able-bodied contemporaries".

Any disabled people interested in wanting to join a local club should therefore contact Terry as detailed below.

For further information please contact Terry Taylor, Festival Organiser: -

E-mail:terry.taylor@dial.pipex.com

MARTIAL ARTS FOR PEOPLE WITH DISABILITIES

Terry Taylor is a shotokan karate instructor based in the Medway Towns of Kent in South East England. Ever since being a sixth kyu he has had a great desire to take his own knowledge and experience in a different direction to most. Here he discusses what is clearly a passion for him, not just through the vehicle of his own Club. In 1996 he created an event unique to the UK and possibly elsewhere: The South of England Martial Arts Festival for Disabled People.

I cannot tell you why I decided even before getting my shodan the reason for wanting to teach karate to people with disabilities. There is no link through my family or friends to disability. Nevertheless it was something I just knew I wanted to do. In particular I knew I wanted to teach those with a visual impairment.

It goes without saying that like the majority of us I had no knowledge as to what additional issues I may have to consider. Disability Awareness was a phrase I had not heard of. What adaptations would I need to make to my coaching techniques, if any? (I'll answer this one a bit later).

I started my training as a white belt in the early 1980's. I was by that time in my late 20's. In my journey to shodan I had taken a couple of sabbaticals. Nevertheless I made the grade in March 1991 and did not waste any time at all in setting up my first Club. It was opened just two months later. Up until then I had been teaching for about two years for various instructors in my original Association.

The Club flourished and in April 1992 I opened a second dojo at Dorton College and, next door Dorton House School near Sevenoaks, Kent. These are both educational establishments for visually impaired people. That night remains one of the most memorable in what has become an undying commitment for me: teaching karate to people with disabilities.

My first introduction to visual impairment (VI) was also relatively easy as none of those that took part in that first lesson were blind. It was a case of both of us being student and teacher. I was learning about VI issues and they about karate. It is pleasing that amongst that original group are some who remain amongst my very best friends.

One of the questions I was frequently asked was: "Where do I train during the holidays?". Sadly the answer then was: "I don't know". It was this plus the fact that I now had a wide range of experience with almost all disability groups that made me decide to set up what is now The South of England Martial Arts Festival for Disabled People.

Its aims then remain the core of the development programme I have since set about with great vigour and determination. Firstly it was a day at which people with disabilities could come to try out a range of martial arts. For those that wanted it I would endeavour to put them in touch with local clubs in their area. It goes without saying that I also aimed to recruit from it in to my own Clubs.

The other objective that became more apparent in later Festivals was to provide invaluable experience to instructors who would not normally have had the opportunity to coach people with disabilities. The comments at the end of each Festival have always been the same: "I'm not sure who was the teacher today – them or me!" So, in brief, the Festival has provided 'on-the-job' Disability Awareness training. It is also a training area that I intend to develop.

The Festival's Early History

In 1996 when the first event was held I had no idea of what it would realise. My aims then were therefore more low-key. Fifteen instructors (not enough with the benefit of hindsight) from four widely differing martial arts worked their socks off to make sure that the 160 participants that came had a heck of a time. Everyone was extremely tired. Despite this they had had an extremely enjoyable day and a very different one too!

From that I recruited a young deaf boy who has trained at my Club regularly ever since. He is now well on track to take his junior shodan in the summer of 2000. As far as I know he was the only recruit from the original event.

What was abundantly clear: it had sparked a considerable degree of interest from both the instructors as well as disabled people. For in martial arts, apart from judo, there is no major development work being undertaken to open it up to a group of people that are, in fact, the UK's largest minority: between 6 – 7 million people!

The National Disability Martial Arts Register

With four years in disability martial arts myself (i.e. since 1992) I had come to know a handful of instructors who were willing to take on people with disabilities. Mindful that my previous blind and partially sighted students had often asked about clubs near to where they lived I created this (informal) Register as a way of developing a network of instructors who were of a similar mind to me.

The Register has steadily expanded particularly with the growth and power of the Internet. It is pleasing to note that the Register now holds names from many countries around the world.

The Register has also acted as a way of attracting instructors to the Festival as both have steadily grown.

The Growth of the Festival Programme

In 1996 I did not realise what I had begun. I certainly did not envisage what has subsequently happened with the benefit of four years truly enjoyable but hard work.

In 1997 the Festival welcomed over 250 disabled youngsters and adults. Amongst them, a first from overseas (Sweden): a disabled wado – ryu practitioner who has cerebral palsy. Pontus Johansson's disability was sufficiently severe for him to spend his early years in a wheelchair. At fourteen he started learning wado – ryu and used the benefits martial arts in general undoubtedly provides to improve his lower body strength to enable him to 'graduate' to using crutches. Since then he has dispensed with them and is now, also, an international swimming competitor and coach including at Paralympic level.

Our biggest Festival was in 1998. Over 300 participants came from all around the region. They were taught by over fifty instructors (including a partially sighted lady from Norway) from ten different martial arts styles.

1999's Festival (held in May) was a smaller event by comparison but nevertheless extremely popular. The vast majority were repeat clients. What became clear from it was that people with disabilities were now taking up martial arts training on a regular basis. More importantly they were integrating successfully in to mainstream clubs. The Festival Programme has therefore clearly been proven to work. This year alone I am aware of three others being run in various parts of the country, a major step forward and proof to the 'Doubting Thomas's' that I have inevitably come across that martial arts can and should be open to people with disabilities (NB: this is not a preaching statement, more one of rebuttal).

At Club level the Festival Programme's aim of integration has also proved to be invaluable. Like many clubs, the mainstay of mine is children. At that age it is possible to influence the attitudes of non – disabled people by showing them that disabled people can and do achieve at the same level as them. This produces positive role models which, in turn, helps to reduce discrimination. The deaf boy I referred to earlier is an excellent example of this.

Coaching Techniques

I have often been asked to write and/or comment on this issue. I am sure there will be other instructors who already coach disabled people who will disagree with me on this. My own view is that it isn't all that different. Occasionally such coaching techniques will need a little bit of lateral thinking but that is all. Here are a few examples based on my own experiences which you may find helpful. (Please forgive me if some of it may seem very obvious).

When teaching blind people you need to be very descriptive in how a technique is executed. A degree of one-to-one manoeuvring also helps (subject, of course, to the individual's agreement to this).

I often found it helpful to seek their ideas on how to address any 'difficult' training issues always with excellent results. So, for example, when teaching the three-quarter turn in kihon kata, to minimise the error in how much the blind student would turn (their sense of spatial awareness varies widely) it was split in to three x one quarter turns.

For those in wheelchairs the chair replaces certain aspects of what the legs would normally perform. So again, using kihon kata as an example, the chair will turn left or right according to the direction in which the techniques are being executed. For the middle portion the wheelchair is 'freewheeled' forward whilst three oizuki chudan's are performed.

The aforementioned deaf student in my own Club relies totally on lip-reading me (he has less than 10% hearing ability and as such is therefore classified as profoundly deaf). This means I need to repeat almost everything two or three times or rephrase my sentences. Nevertheless he ably keeps up with his hearing counterparts and gets 'stuck in' with just as much commitment as all my other students. For my part I ensure as much as possible is visual for him; I also face him at all times whilst I am instructing and I always double check that he fully understands what I have explained before moving on. Even more important, I make sure that all my hearing students understand and accept my policy for teaching in this way.

For students with learning difficulties a technique will need to be explained and repeated even more. A well-executed technique will still be possible but it may in some cases take longer to achieve. The key is to keep the explanations brief and simple; also to correct any unintentional errors in how the individual executes the technique at the earliest possible stage.

In summary for this section there is no broadbrush approach to teaching people with disabilities for like anyone they are all different. Most importantly to remember their disabilities are each and every time individual to themselves and you have to approach any training they receive accordingly. Above all it is just a case of being positive about what they can do – again, like any other student – rather than focusing on what they cannot do. If we focus on the latter then we, also, in a peculiar way, become disabled.

In eight years of teaching karate to people with disabilities I have only once or twice – quite literally – adapted techniques or kata to fit in with the individual's disability. Even less have I allowed a different standard at grading examinations. By way of an example I used to teach a young lad who has a combined disability – cerebral palsy and hemoflegia (the latter being a form of paralysis down one side of the body). Although both his disabilities were mild compared to others, he always found performing his kicks to be quite understandably difficult. If he were kicking whilst standing on his weak leg the kick would lack direction as he would not be able to stand on it for very long – literally a second or two. If he was kicking with his weak leg he would have difficulty in raising it, again understandably. Accordingly with the agreement of my (new) instructor and grading examiner it was decided not to include this as a decision – making factor in his final grading result.

What however it was decided was that we would continue to ask him to perform them as they would help improve his strength and balance (as far as would be possible) and, more importantly, it would also be therapeutic.

To back this statement up his mother had stopped taking him for his weekly physiotherapy sessions directly as a result of him training regularly because it proved to be so beneficial. It also helped improve his co – ordination.

Before leaving this subject, my own experience has shown me that it is not usually the disability that is the most 'difficult' issue to get around; more it is something associated with it.

For example, the spatial awareness issues referred to above for some of my blind students; for the deaf lad his balance is poor. He has therefore compensated for this to some extent by developing his leg muscles. When turning in his kata's I have trained him to ensure he adopts a lower stance so that the leg muscles come in to play and so minimise the 'wobble' which is regularly evident.

The future

The Festival Programme has continued to attract an increasing number of instructors willing to volunteer their services for the day. It has become a quality event and recognised as such by all that have been involved with it either as participants or as instructors or volunteers.

The European Union have even expressed an interest in developing it throughout the Member States!

I remain committed to the Programme for everything it has to offer – again to participants, instructors as well as other volunteers – and intend to expand it in other parts of the country (as part of The National Disability Martial Arts Tour). The next Festival outside of Kent will be in London and will be our largest yet with an intended target of 1,000 participants, 200 instructors and an army of 'buddy' volunteers. Inevitably the cash investment and/or sponsorship for it will need to be considerable. It will nevertheless be an extremely worthwhile day as it has proved to be here in the South East.

For this region work has already (!!) begun on Festival 2000, appropriately our fifth. In order to reach the maximum number of potential participants I fully intend it will be even bigger than 1998's; also that even more martial arts will be on offer. Without wishing to sound bigheaded Festival Days are a truly enjoyable as well as rewarding experience for literally everyone who comes.

A website under the banner DISABILITY MEDIA AND MARTIAL ARTS is now almost complete and will also include details of the development plans I also have for training people with disabilities in the arenas of radio broadcasting and website development.

Ultimately just think of what this may ultimately achieve with European/other involvement: a wider disability martial arts initiative, a structured development programme including a new competitive arena and hopefully with more and more of the martial arts ultimately being added to the Olympic Games, international recognition too.

As a final thought (well almost) please note this is no 'halo' job. Just seeing people with disabilities achieve in an area of sport that has hitherto not been largely considered by them is pleasure enough. When my Deaf student achieves his junior shodan next year, there will be two extremely happy people – him and me!

Thankyou for considering my thoughts. In closing I would be delighted to hear from any of you that would wish to respond to this article. Even more important I am keen to hear from fellow instructors who pro – actively teach people with disabilities; also from fellow martial artists who are disabled; and finally if you are interested in supporting future Festivals financially or otherwise.

Yours in budo

Terry Taylor

Principal Instructor: Horsted Shotokan Karate Club

Festival Director: The South of England Martial Arts Festival for Disabled People

Proprietor: Disability Media and Martial Arts

For further information please contact Terry Taylor: -

E-mail: terry.taylor@dial.pipex.com

© Disability Media and Martial Arts (1999). All rights reserved.

Thank you for your support

Rick

Sensei J. Richard Kirkham

Sensei J. Richard Kirkham is a 25 year martial art veteran. He is a dual certified teacher with a Bachelors of Science Degree in Physical Education with a background in Special Education, Exercise Physiology, Movement Education, and Behavioral Modification. He is presently an in home tutor, self-defense instructor, and body guard. Mr. Kirkham is presently teaching in Honolulu Hawaii. He can be reached at 808-528-5775 Ext. 5. He has one challenge which has yet to fail him, he can increase anyone's striking power 50% to 100% in one lesson. For those who cannot see him in person. He offers the same service along with others on affordable custom video tapes has the unique service of offering in home classes so that people may learn self-defense in the privacy of their home without worrying about travel after a hard days work.

Please send any articles you wish to contribute to martialartists@hotmail.com with contribute as the subject. Other contributions for the time and expense of running this martial arts ezine may be given here. Thank you for your support. :-)

I set this up so you can upload any contributions of articles you may wish to make for our world wide martial arts family. It will accept doc, htm, or html files. Thank you and mahalo (thank you in Hawaian)

(Does anyone know how to make this work using cgi from Freeyellow or Hypermart?Can anyone help me?)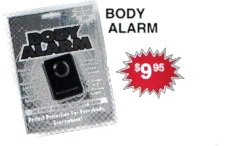 Body alarm is a beeper sized personal alarm that operates with the pull of a pin to emit an ear piercing sound of 130 decibels. The body alarm secures easily to purse or waistband. The body alarm requires a 9 volt battery (not included).Order the body alarm for $9.95 for one or $6.95 a piece for three or more personal body alarms. The body alarm item number is 25769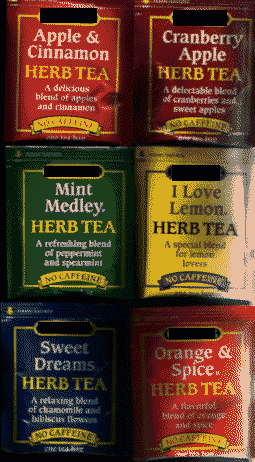 Product Information Sku: X3386 $21.99 Ordering Options Quantity to Order: Herbal Tea, Variety Pack, 168 ct Refreshing, caffeine-free herbal teas. 28 bags of each variety: Orange & Spice® Mint Medley® Sweet Dreams® Apple Orchard® I Love Lemon® Cranberry Apple

This is GREAT herbal tea. The name has been protected due to advertising agreements, but email me or call me about order information.



I love these calculator, alarm, chronograph wrist watches. As an in home tutor, I have used mine many times, as can anyone else who would like to have a calculator, alarm or stop watch handy. At $12.95, or $6.95 for 12 or more, the price just can't be beat! Add 15% for shipping and handling, batteries are not guaranteed, but if the rare occurrence of a dead battery occurs they are easy to change.Email me to order your calculator, alarm, chronograph watch now subject = products.

Download my Electronic Book on Meditation



HEARING AIDS
****************
Ohana Hearing Care
Hearing aids, hearing tests, service all makes and models. Hearing aids for Hawaii and the world.
******************************
SHAREWARE
*************

Meditation E-Book

How to Make Bumper Stickers E-Book

Download this electronic book containing services and newsletters from martial arts, tutoring, to business development. There are many on line links as well as some fairly fancy html work

Upload and download your shareware



This shareware will be registered with search engines and setup on shareware sites.

Do you have material best sold in ebook form?

**********

FOR SALE
**********************************
For sale: Judy's flags, United States flags crocheted, want 25.00 for small flag, 50.00 for medium and 75.00 for large. Order Here or send questions. ***********************
PAIN RELIEF
Pain Relief - A Testimonial

*****************************


COMPUTERS

************

CompTime Office & Computer Supply. 1701 Broadway, Mattoon, IL 61938 217-234-3737

********************

MAGAZINES & EZINES

*********************

**********

WORKOUT PARTNERS

********************

I just moved to Honolulu HI and I'm looking for a workout partner. tutornow@geocities.com I'm a male black belt instructor, but will train with any rank.

***********

BOOKS & ON LINE SHOPPING

***************************

On-line Shopping! Free Classifieds! Jobs! Recipes! Buy Wholesale! Amazon Books! http://www.agreatstore.com/E-MAILagreatstore@writeme.com

*************

REAL ESTATE

***********

Looking to relocate to central Oregon? Receive free relocation information by emailing Kate Collins at kater@transport.com

***********

ADVERTISING

***********

Full Color Affordable Magnetic Signs. Turn your vehicle into a traveling advertisement. Remember the person you passed on the road could have been a student if he/she would have know about you.http://members.tripod.com/~tutors/magnetic_signs.html

**************************************

MARTIAL ARTS

************

Increase Your Striking Power 50% to 100% http://tutor.hypermart.net/hit_hard.html

******************************

Custom Made Safety Weapons Martialartists@hotmail.com

*************************************

Register Your Hands As Deadly Weapons http://members.tripod.com/~tutors/lethal_org.htmlGet the recognition you deserve!!

********

FITNESS

********

Titan Gym 110 S. Main Fredericktown, MO USA 573-783-7070 Weight Training, Tanning, Massage Therapist, Karate, and Boxing

**************************************

Help for Obese or Overweight Children http://tutor.hypermart.net/obese.htmlTheir health is in your hands

*******************************

Improve Your Motor Coordination http://tutor.hypermart.net/motor_coord.html

**************************

Custom Exercise Programs 808-528-5775 Ext. 5

**************

Advertising Sales People Needed to sell classifieds and ad space in this Martial Arts Ezine Martialartists@hotmail.com

****************************

TUTORING

********

Affordable in home Tutoring: Poor Grades, Behavioral Problems, Computer Lessons and Problems. http://tutor.hypermart.net/tutoring.html

***************************


Search