Note from Sensei Kirkham - This is one of the most intelligent men I've met in reference to his marketing skills and his realistic martial arts training. You would do well to read this article and visit his site



SPONSORSHIP, HOW CAN I GET SOME?

We've all seen the words, at the end of a sport or on

a banner somewhere, "This event sponsored by Company

XYZ!" I'm sure everyone has wondered how they can get

sponsorship for their team or event. Well, I'm going

to share with you a few things I have done to get a

few sponsors.

My name is Bill MacCumbee, and I am the head

instructor of World Jiu-Jitsu Academy in South

Carolina. I've been training in the martial arts for

16 years now, and have been in marketing and sales for

awhile also. Thanks to my training in sales, I've been

able to turn a small one-room recreation center class

into 8 schools in the lower southeast. Thanks to my

approach, I was able to secure sponsors so my fighting

team has been able to travel all over the world.

I'm going to share with you a few things that you

probably already know, hopefully a few that you don't,

and a lot of fluff in between.

Getting sponsors is really no harder than getting

students if you break it down into the easiest form of

understanding. All you are doing is sharing your love

of the arts and your devotion for your team with

someone else, (hopefully a company that is willing to

give you money for your passion.)

Sponsors, just like any other consumer listen to a

radio station called WCYD-FM. I'm sure you've heard of

it, matter of fact you probably listen to it too. The

letters break down like this. WCYD-FM is actually,

What Can You Do For Me. that's what sponsors want to

know. If they give you money, what are they going to

get out of the deal. They've got money to spend, (lots

of it, in some cases) and they want to know why they

need to spend money with you..

This is the way I have done it for my teams. This may

not be the best way, but it seems to have worked for

me.

My first step to getting sponsors was to go to my

students. I approached a few of my kids' parents and

flat out asked them if they were interested in

sponsoring the team. Many said no, but all had advice

on how I could get others to help. Seeing this as an

opportunity, I took some of their advice. I first went

to the recreation center and the YMCA and got a copy

of their sponsors' list. It was easy to get. All I did

was ask for it. The YMCA was a little less forthcoming

with the list, until I told them that that was why the

sponsors donate, so their name is out there and

customers start calling.

Next I started to collect business cards of all

the places I could. Every restaurant I ate at,

and every store I shopped. I collected cards

and owner's names.

After I collected names I started to create my

packet and my sales pitch. To create my

packet, I went online and found a few racing

teams. You know, the "A" track car racers

that want to be NASCAR. I chose them

because racing is a sport that NEEDS sponsors.

You can't just put together a car and go to

the local track and make it big. If you are going

to make it, you need sponsors in that sport.

I emailed them and told them that either

I, or one of my employees saw them racing

and I wanted to get their sponsorship packets.

I then took their packets, compared them

and created one for myself.

After I had my packet, then I started to sell myself.

My packet is real simple. I'm sure that it's not the

most traditional, but it works. What I did is, I went

to my tournament and demo tapes, (everyone tapes ALL

of their demos and tournaments, don't they?) I created

what I called a "Hot button tape" What that is all of

the best stuff I have, set to music showing my team in

action. Now, here is the mistake people make. If you

are going to create a tape like this, don't just tape

what you think looks good. The sponsors don't really

care that you are on tape splitting 6 cinder blocks

with your head with only two people watching. What

they are looking for is the number of people in the

venues that you're at. Take your tapes and condense

them down showing some nice stuff that your team is

doing, but make sure you show the sponsors the

background. They want to see the number of potential

customers, not how many boards you broke on a demo.

Take your tape and make it so that it is fast paced,

exciting, but also that it sells the fact that you are

in the public eye A LOT. That's what they want. They

want to put their name beside yours only if you prove

to them that a lot of people see you.

I then created a sponsorship scale, just like PBS does

for their money drives. If a sponsor donated X amount

of money, they would get this….. If a sponsor donated

more, they would get more….. if a sponsor donated even

more, they would get even more. I created three

levels of sponsorship. Bronze, silver, and gold. I had

plaques made to correspond to the medals. Whenever a

sponsor donates, I go to their office, with a camera

and a few members of my team, and I present the plaque

to them. This does a lot of different things. This

thanks them first, which is most important. Then it

makes one more opportunity to be in the paper for both

of us, then later on, it creates something that one of

their customers might see and it draws them to us,

just like we're doing for them.

My benefits that each sponsor gets varies, but the

most important thing is that I promise to put my

sponsors names out so people can see them. You can do

whatever you want, but make sure you have a few

options for your sponsors to do. Don't just say,

"look, if you give me $200.00, I'll put your name in

the paper." This doesn't work. Make sure you make

their money go far, but don't make it so easy that

every one of your sponsors get the same thing.

After I got my tape, my pay scale, and my packet

together, I was ready to gather sponsors. The first

people I hit were my parents. My students' parents are

always the first I go to for anything. I went to all

of the parents that owned businesses and asked them,

Here's how you ask for that:

"Mr. Jones, You know that Johnny (His son) is on our

competition team and he's had a lot of different

tournaments that he's went to in the last couple of

months. Right? I'm sure you've also noticed the

expense involved? We'll this is what I've been

thinking about, and I need your advise. I am trying to

gather sponsors so that parents like you won't have to

put so much money into your children's pastime. I need

you to tell me, since you own your own business, how

someone like me would get a business to sponsor a

team?" The great thing about this, is that Mr. Jones

will now tell you exactly what he would do if he were

going to sponsor you. He will tell you about his

perceived value in your program. He is giving you the

key to sell him on the idea of sponsoring his son. He

is giving you the hot buttons to push to sell him and

more like him. Listen intently to what he says, make

the things he says a reality, then show him your tape,

and ask his advice. Pitch your packet, and your pay

scale, if you did a good enough presentation, he'll

volunteer to help out. If he doesn't volunteer, ask

him if he knows anyone that would help out. He might

help you, or he might get some of his friends to help.

Your parents are just itching to help you out, utilize

them. They will be your biggest supporters.

Now we go to big businesses. If you want to get a big

business to help, call them up and talk to the person

in charge of donations and sponsorships. Do the same

thing that you did for your parents, ask them to tell

you what you would have to do to get a sponsor. They

will tell you. If all you get is, "submit your packet

and we'll look at it. If we can help you, we will."

Ask for more. Ask for what they look for in the

packet, ask them how many small teams they sponsor

right now, and ask them what your chances are to get

them to sponsor you. You'll be surprised what someone

will tell you if you ask for it. After you talk to

them, make your packet for them. Send your tape and

then call back. Make sure you stay in contact with the

person you talked to on the phone. Make sure that

whoever you talk to, you try to create some form of

relationship with. You don't have to take them to

dinner and a movie, but the friendlier you are with

this person, the better. If they are the

decision-maker, then you creating a bond will get them

to help you better, and if they are not the

decision-maker, they may pull some strings to help you

out. Make yourself unforgettable to them and not just

another hungry bird looking for a hand out, and you

might just get something.

I'll now share something with you that should help you

more than any of the proceeding words.

If you don't ask, you won't get.

Bill MacCumbee

World Jiu-Jitsu Academy

www.angelfire.com/sc/worldjiujitsuacademy

Sensei J. Richard Kirkham

Sensei J. Richard Kirkham is a 26 year martial art veteran. He is a dual certified teacher with a Bachelors of Science Degree in Physical Education with a background in Special Education, Exercise Physiology, Movement Education, and Behavioral Modification. He is presently an in home tutor, self-defense instructor, and body guard. Mr. Kirkham is presently teaching in Honolulu Hawaii. He can be reached at 808-528-5775 Ext. 5. He has one challenge which has yet to fail him, he can increase anyone's striking power 50% to 100% in one lesson. For those who cannot see him in person, he offers the same service with others on affordable custom video tapes. Sensei Kirkham has the unique service of offering in home classes so that people may learn self-defense in the privacy of their home without worrying about travel after a hard days work.

Please send any articles you wish to contribute to martialartists@hotmail.com with contribute as the subject. Other contributions for the time and expense of running this martial arts ezine may be given here. Thank you for your support. :-)

I set this up so you can upload any contributions of articles you may wish to make for our world wide martial arts family. It will accept doc, htm, or html files. Thank you and mahalo (thank you in Hawaiian)

(Does anyone know how to make this work using cgi from Freeyellow or Hypermart? Can anyone help me?)

You may also you the button below to contribute a MS Word Doc or html formatted article Please change the subject to contribute. Be sure to plug your business and put a link at the end I can include in the martial arts article if you have a web site.

=====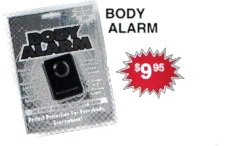 Body alarm is a beeper sized personal alarm that operates with the pull of a pin to emit an ear piercing sound of 130 decibels. The body alarm secures easily to purse or waistband. The body alarm requires a 9 volt battery (not included).Order the body alarm for $9.95 for one or $6.95 a piece for three or more personal body alarms. The body alarm item number is 25769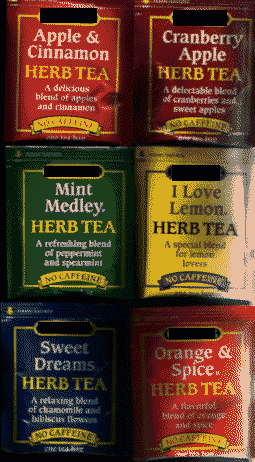 Product Information Sku: X3386 $21.99 Ordering Options Quantity to Order: Herbal Tea, Variety Pack, 168 ct Refreshing, caffeine-free herbal teas. 28 bags of each variety: Orange & Spice® Mint Medley® Sweet Dreams® Apple Orchard® I Love Lemon® Cranberry Apple

This is GREAT herbal tea. The name has been protected due to advertising agreements, but email me or call me about order information.



I love these calculator, alarm, chronograph wrist watches. As an in home tutor, I have used mine many times, as can anyone else who would like to have a calculator, alarm or stop watch handy. At $12.95, or $6.95 for 12 or more, the price just can't be beat! Add 15% for shipping and handling, batteries are not guaranteed, but if the rare occurrence of a dead battery occurs they are easy to change.Email me subject = products. or order your calculator, alarm, chronograph watch now

SUBMITTING YOUR WEB PAGE FREE
******************
linku2me@pmail.net is a free ezine I started so that you can promote your web site just by going into your email, logging onto the internet and clicking on the active links that lead to sites where you can register your web sites for free. The advantages of advertising with such a free links ezine is that people will always be looking at your ad. Send an email to to linku2me@pmail.net and receive an autoreply email with sites to submit your web page for free. Feel free to enclose any free link and submission sites that you know of in the email you wish to contribute.

View or Post to My Links Page!


I worked on this link site myself so there is finally a free links site with martial arts as one of the subjects!


View or Post to our Message Board!


I've got this message board too. You can place an active link to your site on the message board.

**********




ON LINE SHOPPING

***************************

On Line Discount Shopping and Business Opportunities. Use ID number 2204867

On-line Shopping! Free Classifieds! Jobs! Recipes! Buy Wholesale! Amazon Books! http://www.agreatstore.com/E-MAILagreatstore@writeme.com

***********
JOBS, SALES POSITIONS, AFFILIATE PROGRAMS, EXTRA MONEY
, BUSINESS DEVELOPMENT

*************************
Develop or improve the business of your choice

A very good explanation of these jobs and programs and how to start your own.


***********


FOR SALE
**********************************


Deskjet 550C dual cartridge color printer $100.00

Sonic Pest Control Device Click for more information on getting rid of roaches and rodents

Web TV for Sale $160.00 (regular price $200.00) Web TV keyboard for sale $65.00 (regular price $90.00) + $25.00 for shipping and handling = $250.00 Never Used Brand New

For sale: Judy's flags, United States flags crocheted, want 25.00 for small flag, 50.00 for medium and 75.00 for large. Order Here or send questions.

HEARING AIDS
****************
Ohana Hearing Care
Hearing aids, hearing tests, service all makes and models. Hearing aids for Hawaii and the world.


Download Inside Information about Hearing Aids Free Electronic Book

*************
FREE STOCKS
***************
Free Stocks and some kewl products too! http://www.popularlinks.com/?REF_martialartists@hotmail.com Reference too martialartists@hotmail.com

*************


FREEWARE

*************

Award Winning Freeware Archive manager and the web

http://www.angelfire.com/ms/easyzip




http://www.bigwig.net/softwaredesign

If there is a Zen of computer programming this guy is the master. 99% of his software is FREE. He programs just for the sake and love of programming. He has an HTML compiler that kicks the butt of some of the compilers out there you pay an arm and a leg for. I tried it myself and I love it. Go to his site. Remember , almost of Steve's software is free, so if you have any questions about his software, treat him with the respect he deserves and be sure to write him if you love it and appreciate what he does.


Free List of Behavioral Modification Techniques tutor_behavior@pmail.net.

*************

SHAREWARE
*************

Meditation E-Book

How to Make Bumper Stickers E-Book

Tutoring and Behavioral Problem E-Book

Download this electronic book containing services and newsletters from martial arts, tutoring, to business development. There are many on line links as well as some fairly fancy html work

Download KwikChecks internet, telephone, fax printing check software for a FREE trial

Tutoring and Behavioral Modification Ebook

Upload and download your shareware and freeware



This shareware will be registered with search engines and setup on shareware sites.

Do you have material best sold in ebook form?

***********************
PAIN RELIEF
Pain Relief - A Testimonial

*****************************


COMPUTERS

************

CompTime Office & Computer Supply. 1701 Broadway, Mattoon, IL 61938 217-234-3737

********************

MAGAZINES & EZINES

*********************

WORKOUT PARTNERS

********************

I just moved to Honolulu HI and I'm looking for a workout partner. tutornow@geocities.com I'm a male black belt instructor, but will train with any rank.

*************

REAL ESTATE

***********

Looking to relocate to central Oregon? Receive free relocation information by emailing Kate Collins at kater@transport.com

***********

ADVERTISING

***********

Full Color Affordable Magnetic Signs. Turn your vehicle into a traveling advertisement. Remember the person you passed on the road could have been a student if he/she would have know about you.http://members.tripod.com/~tutors/magnetic_signs.html

**************************************

MARTIAL ARTS

************


Full Contact Helmets and Armor email martialartists@hotmail.com for details
****************************


Increase Your Striking Power 50% to 100% http://tutor.hypermart.net/hit_hard.html

******************************

Custom Made Safety Weapons Martialartists@hotmail.com

*************************************

Register Your Hands As Deadly Weapons http://members.tripod.com/~tutors/lethal_org.htmlGet the recognition you deserve!!

********

FITNESS

********

Titan Gym 110 S. Main Fredericktown, MO USA 573-783-7070 Weight Training, Tanning, Massage Therapist, Karate, and Boxing

*****************************

Help for Obese or Overweight Children http://tutor.hypermart.net/obese.htmlTheir health is in your hands

*******************************

Improve Your Motor Coordination http://tutor.hypermart.net/motor_coord.html

**************************

Custom Exercise Programs 808-528-5775 Ext. 5

**************

Advertising Sales People Needed to sell classifieds and ad space in this Martial Arts Ezine Martialartists@hotmail.com

****************************

TUTORING

********

Affordable in home Tutoring: Poor Grades, Behavioral Problems, Computer Lessons and Problems. Free list of behavioral modification techniqueshttp://tutor.hypermart.net/tutoring.html

***************************